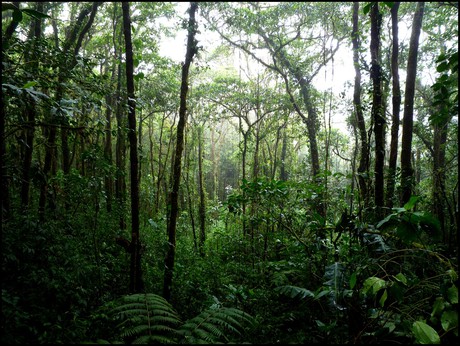 Investigación
Carbon Credits: The multimillion dollar offshore scheme in the Peruvian Amazon
Royalty, oil magnates, and dozens of the world's richest people invest in carbon credits as a modality to commit financial crimes through a complicated offshore scheme with businesses in the Amazon, all under the watchful eyes of the international police and the Peru taxation agency. Bosques Amazónicos, a Peruvian company currently controlled by a large national investment fund, has recorded transactions of more than US$71 million with a number of these companies in tax havens.
The heart of one of the most deforested regions of the Peruvian Amazon is part of a complex financial structure consisting of dozens of millionaire investors and heads of offshore companies in tax havens like Bermuda. The land owned by Bosques Amazónicos, a Peruvian company that since 2004 has been dedicated to reforestation and the sale of carbon credits, is located half an hour from Pucallpa, the capital of Ucayali and a region affected by land grabbing, the illegal trafficking of timber, and the murder of farmers and indigenous people.
In this investigative report Ojo-Publico.com can reveal—after analyzing some of the millions of documents in the Paradise Papers leaked to the German Süddeutsche Zeitung and shared with the International Consortium of Investigative Journalists and allied media organizations—that the company is part of a complex network of offshore businesses administered by the law firm Appleby, headquartered in Bermuda. The documents detail how royalty, oil magnates, and dozens of the world's richest people used the vehicle of offshore tax havens to conceal their investments in the Amazon, a practice in the carbon credit market that international organizations warn is a possible subterfuge for financial and taxation offenses.
OIL FUNDS AND THE CROWN
Bosques Amazónicos began its activities in Ucayali with the Campo Verde project, sponsored since 2007 by Sustainable Forestry Management Limited (SFM)—an offshore company founded in 1999 in the tax free British Overseas Territory of Bermuda. Yet it administered the wealth of the richest people on the planet, through board meetings held in Brussels, New York, and Paris.
Ojo-Publico.com has established that the company—currently directed by the economist Jorge Cantuarias Falconí and advised by the law firm Rebaza, Alcázar & De las Casas—made financial transactions totaling US$71 million between 2008 and 2013 with offshore companies located in tax havens. The most important were with SFM, which during this period had nine subsidiaries across the world and was not due to pay tax in Bermuda until at least 2016.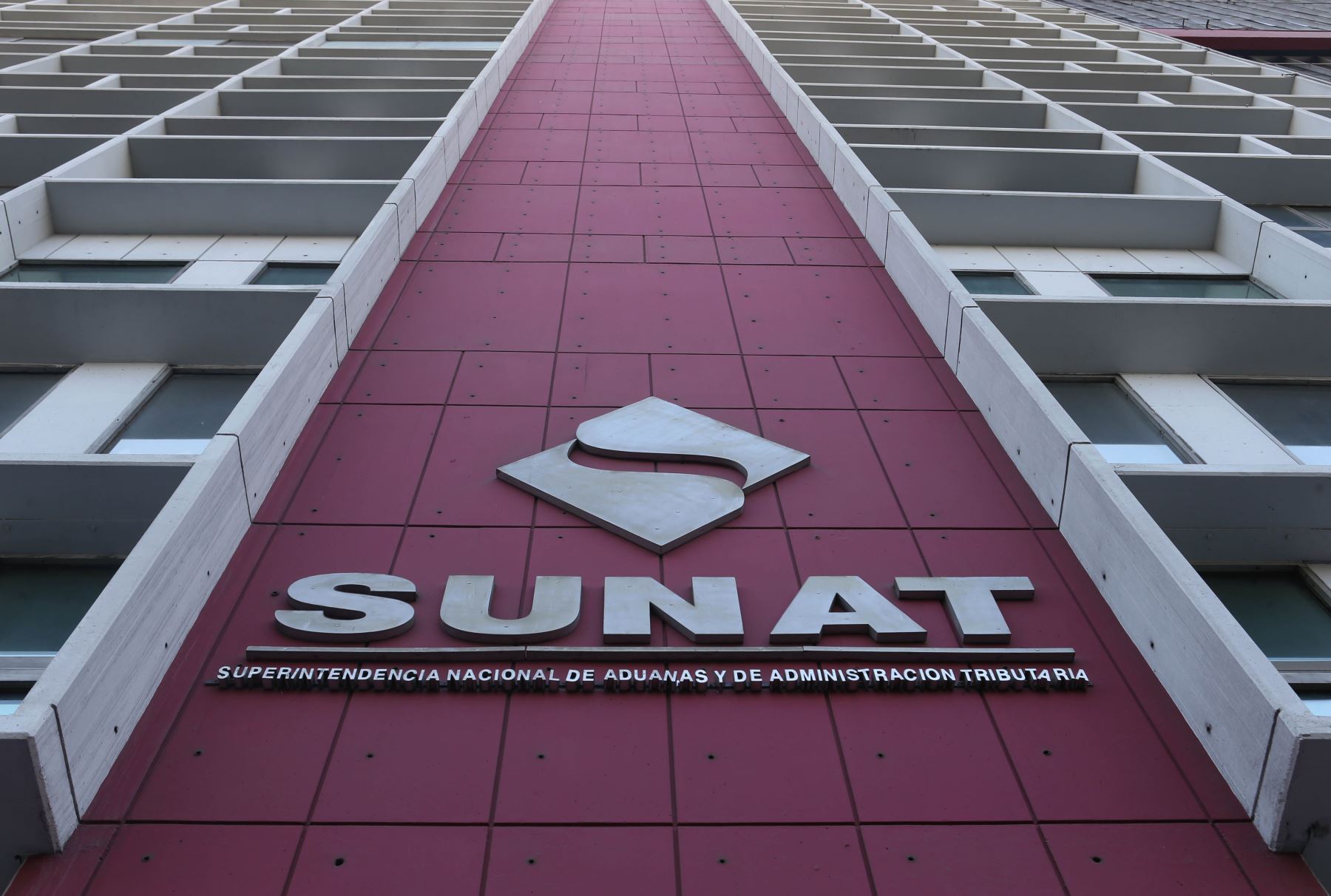 IN THEIR SIGHTS. SUNAT is aggressively fighting price manipulation and the use of offshore companies in tax havens, a practice in the carbon credit market about which INTERPOL has issued warnings. / Andina
The Paradise Papers documents reveal that SFM's shareholders include the Van Cutsem family, with close links to Prince Charles of the British royal family; Charles Ellingworth, a cousin by marriage to the heir to the British throne; and Charlotte Anne Townshend, the second wealthiest women in England after the Queen (with whom Townshend shares the exclusive right to own swans).
Oil magnates Lord Browne of Madingly, a director of British Petroleum, and Marcel van Poecke, founder of the international oil company AtlasInvest , were also shareholders. The wealthy Duprey family of Trinidad and Tobago also own shares, through the offshore Ibis Cedar Ltd company in the Cayman Islands.
The leaked documents of the law firm detail how SFM—liquidated in January 2011—invested its huge capital in developing countries such as Peru through a network of tax havens. In its June 2013 report, the International Criminal Police Organization (INTERPOL) noted that the carbon credit business is particularly susceptible to being penetrated by criminal activities, most notably through a particular mechanism known as transfer mispricing.
The international police explain that in order to evade or avoid taxes, a subsidiary company in a developing country can sell its carbon credits—at a very low price—to a company established in a tax haven, which in turn sells those credits—at a very high price—to the parent company. TheParadise Papers describe a similar pratice in the case of SFM and the Peruvian Amazon.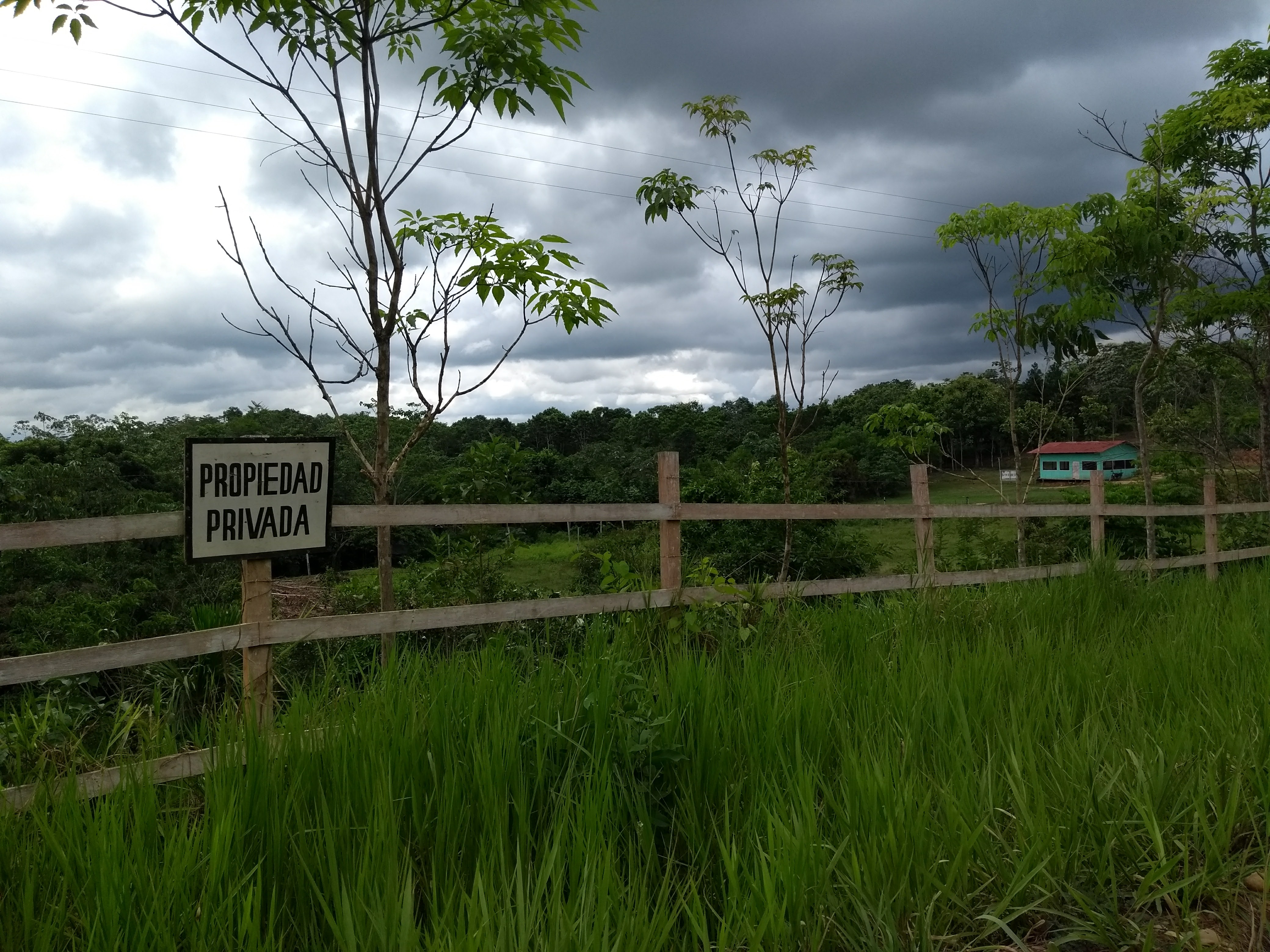 CAMPO VERDE. Properties of Bosques Amazónicosas in Ucayali were mortgaged on different occasions to offshore companies in tax havens such as Bermuda and the Cayman Islands. / Ojo-Publico.com
FROM THE AMAZON TO BERMUDA
The Paradise Papers reveal that SFM had at least 14 businesses as shareholders incorporated in the following tax havens: Cayman Islands, Bermuda, the Bailiwick of Guernsey, the Isle of Man, the British Virgin Islands (all British Overseas Territories), Luxembourg, Panama, and Switzerland. After reviewing files and documentation from the firm of Appleby, as well as registry information for the Peruvian subsidiary, Ojo-Publico.com has determined that Bosques Amazónicos executed financial transactions of more than US$71 million with three of these companies in tax havens. The principal movements involved SFM, the offshore company that was a client of the prestigious law firm and that around 2008 was facing serious difficulties in the carbon credit market.
The Paradise Papers show that investing in SFM carried "a high level of risk" and that there were warnings about possible conflicts of interest amongst the members of its board. Its founders Alan Bernstein, a businessman specializing in emerging markets, and Eric Bettelheim, a specialist in financial institutions, maintained employment and investment links with the businesses of potential competitors to SFM. In this context, in July 2007 SFM became the exclusive administrator and principal buyer of the carbon credits produced by Bosques Amazónicos in its reforestation projects in the Amazon region of Peru.
The carbon credit market arose after the United Nations, through the Kyoto Protocol, set a limit on the amount of polluting gases that countries and companies could emit. Those exceeding the limit were to purchase carbon credits—a unit equivalent to one ton of CO2. How? Through buying surplus credits from a company whose greenhouse gas emissions were below the limit. Or, through renewable energy and reforestation projects.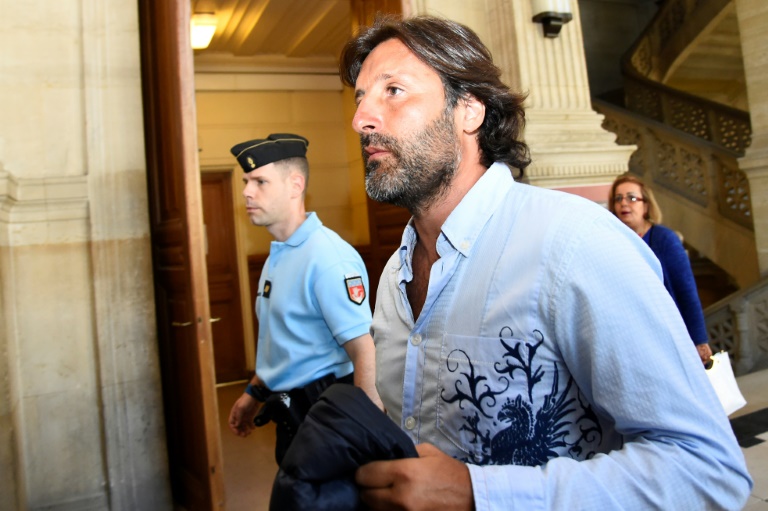 TAX FRAUD. In 2016, the French justice system sentenced Marco Mouly and Aranaud Mimran, named in the Panama Papers, to eight years in prison for financial crimes linked to the carbon credits market. / AFP
These green investments generated great expectations in Peru. However, government lawyers consulted by Ojo-Publico.com for this investigation explain that there are no defined tax regulations and that the purchase and sale process is a negotiation between private parties.
"The decision to use an offshore company based in Bermuda was taken by SFM (not by Bosques Amazónicos or its shareholders), which we understand is usual for ventures that channel global investment funds," explained general manager Jorge Cantuarias when questioned by Ojo-Publico.com.
In 2007, both companies signed an agreement in which "SFM committed to finance reforestation and forestry operations in the Amazon forests for up to US$20 million. In return, Bosques Amazónicos committed to deliver the carbon credits generated by its projects to the value of US$ 0.5 for each carbon credit", Cantuarias said. In the period 2008-2012, the price of each carbon credit was around US$5.00 in the United States voluntary market and reached US$52 in Europe.
Bosques Amazónicos executed financial transactions worth more than US$71 million with three offshore companies in tax havens.
In Peru, the National Superintendency of Customs and Tax Administration (SUNAT), through the International Control and Transfer Pricing Managment Unit, aggressively struggles against price manipulation of the kind described by INTERPOL in the carbon credits market. "[This practice] consists of trading goods or services between companies in the same group. It is a common practice, but when the contract is made with subsidiaries located in tax havens there is no way of knowing whether the price on paper is inflated or reduced in order to declare less income and pay less tax", explained Luis Moreno, Coordinator of the Tax Justice Network for Latin America and the Caribbean.
For the 2014 fiscal year, SUNAT calculated the income not declared as a result of use of this modality to be US$350 million, with the tax foregone amounting to US$105 million.
Bosques Amazónicos also received a loan in 2007 from the offshore SFM in Bermuda in the amount of US$426,000. And in April 2008, it mortgaged to SFM for US$40 million its properties in Ucayali known as Campo Verde II and Selva Maestra. Similarly, between July and December 2011, these two properties, together with a property known as Mirianita, were mortgaged for a total of US$11.4 million to an important SFM shareholder: the Octavian Special Master Fund L.P offshore company in the Cayman Islands.
"In 2008, SFM was acquired globally by the Octavian Special Fund, another global investment fund owned by international investors", explains Cantuarias. It was from this restructuring that the offshore nearest to the Peruvian entrepreneurs came into existence: Asterix.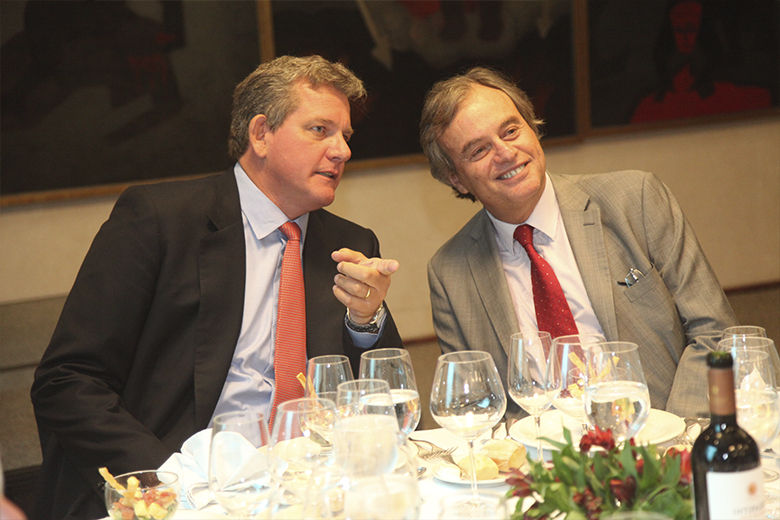 ANDEAN CROWN. The mortgaged Bosques Amazónicos lands were transferred to the investment fund directed by David Saettone (left) in 2017. / Andean Crown
THE ANDEAN CROWN
The Paradise Papers reveal that SFM's Asterix Ltd—an offshore company in Bermuda—had two Peruvians as directors: David Saettone Wattmough, ex-general manager of Pacífico Seguros and the Banco de Crédito of Bolivia; and José Cárdenas Mares, principal partner of the law firm Rebaza, Alcázar & De las Casas. Each is currently a shareholder in Bosques Amazónicos.
"The decision to establish Asterix in Bermuda was adopted by Octavian (and not by Bosques Amazónicos or its shareholders)", states Cantuarias in a letter sent to Ojo-Publico.com after being questioned about why the offshore had five companies as shareholders incorporated in the tax havens of Bermuda, Cayman Islands, Bailiwick of Guernsey, and Switzerland.
Documents from the Paradise Papers investigation show that one of the reasons for SFM's liquidation in 2011 was that Asterix was unwilling to meet the company's liabilities. Even so, between April 2009 and September 2013 Bosques Amazónicos mortgaged its Campo Verde II and Selva Maestra properties for a total of US$20 million to this new offshore, represented in one of these transactions by another director of the Peruvian company, the ecologist Gonzalo Castro Valdivia. Jorge Cantuarias, the current General Manager of Bosques Amazónicos, states that the mortgages to the companies registered in the tax havens were collateral for the loans received.
Ojo-Publico.com has discovered that between May and July of this year, Bosques Amazónicos transferred all its mortaged land in Ucayali to Andean Crown, a Peruvian investment fund directed by Saettone. "Andean Crown SFM (ACSFM) is a Peruvian company created in 2014 to develop sustainable investments in the forestry sector," explained Cantuarias after receiving a letter sent to his offices in Ucayali—it is three years since the company last occupied the facilities in Lima that remain registered by the tax authorities.